Drawing Twin Peaks – Part 3
Welcome to another Drawing Twin Peaks post. Here is an insight for you into the layout of the Calhoun Memorial Hospital and the work put into putting the backgrounds together. First an initial layout is drawn up and using the Content Aware-Fill tool in Photoshop I could clone the colours and textures used in various places I hadn't hand-coloured. This eases up time that it takes to ink and eat through the Spectrum Noir pens I use.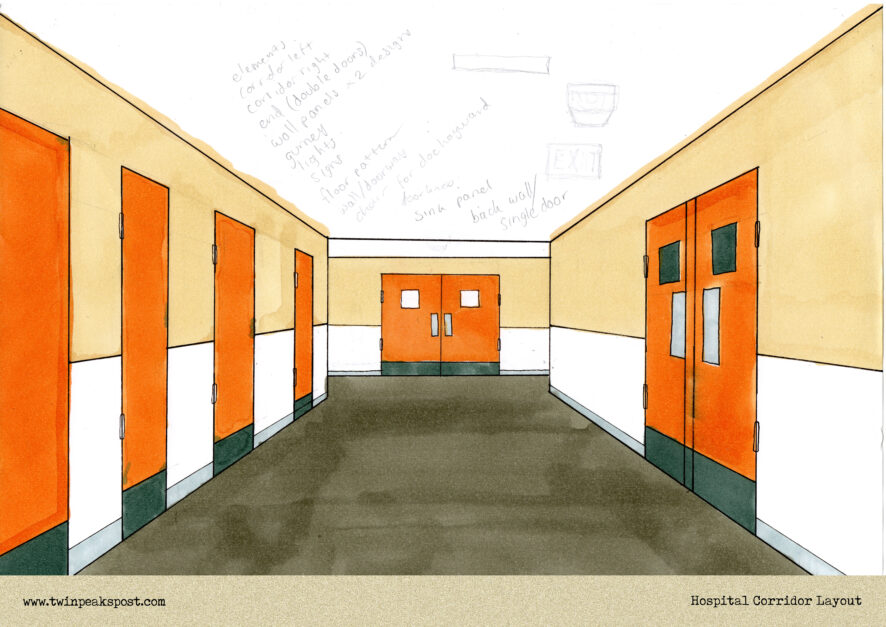 As you can see above, I made notes as to what props and elements were needed to complete this first iteration of the corridor.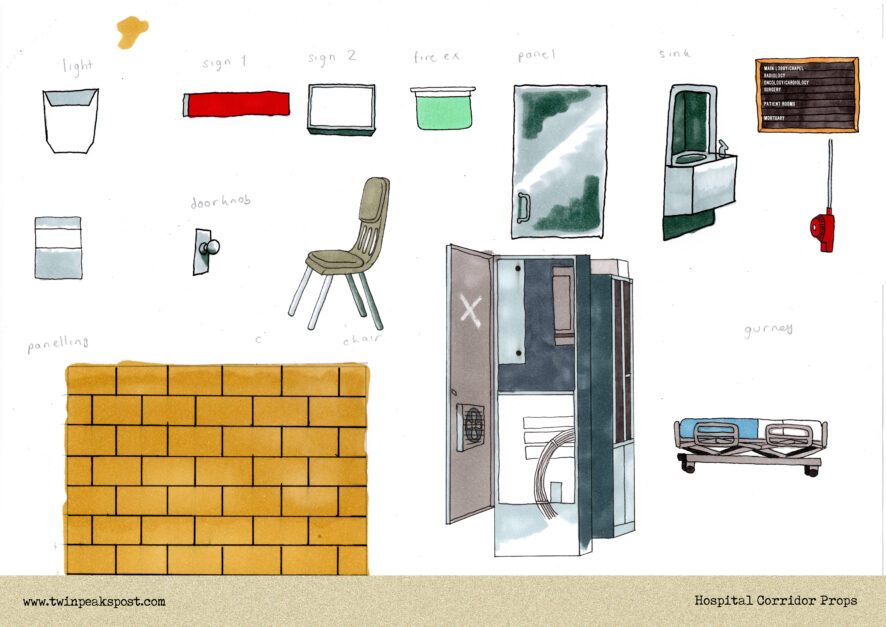 Once these elements were drawn up they were then composited to create the following four views of the hospital featured in the comic, adding effects like glows for the lights, fonts for the signs and shadows for other elements.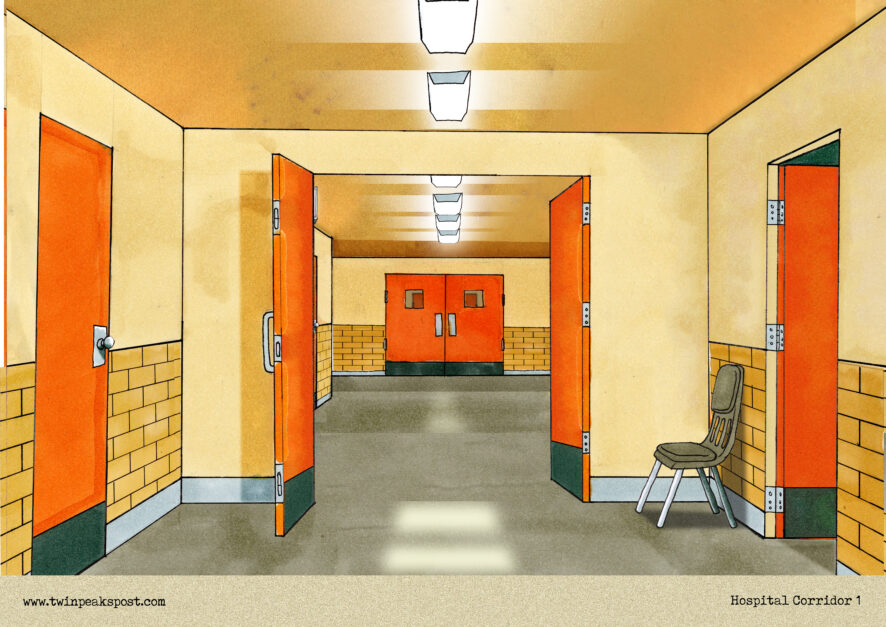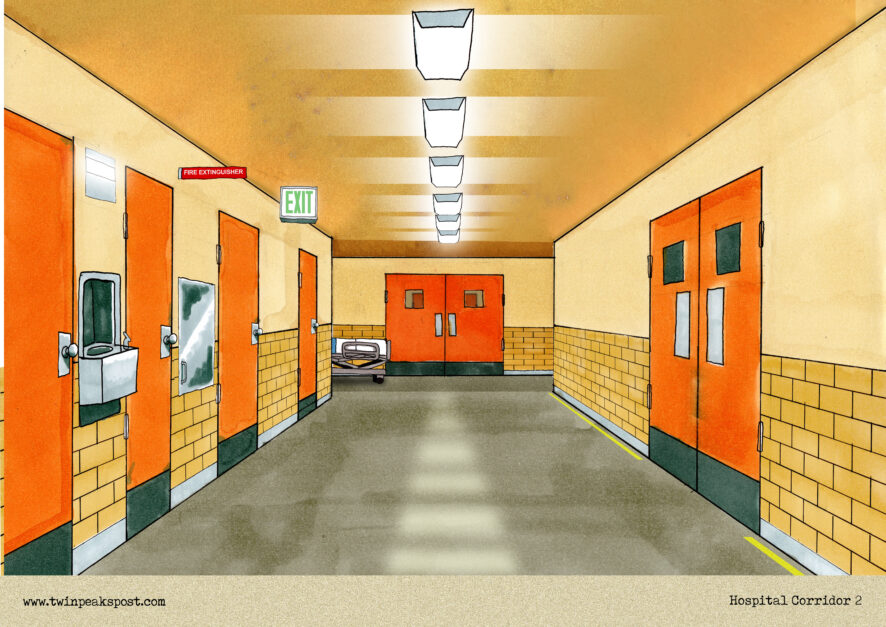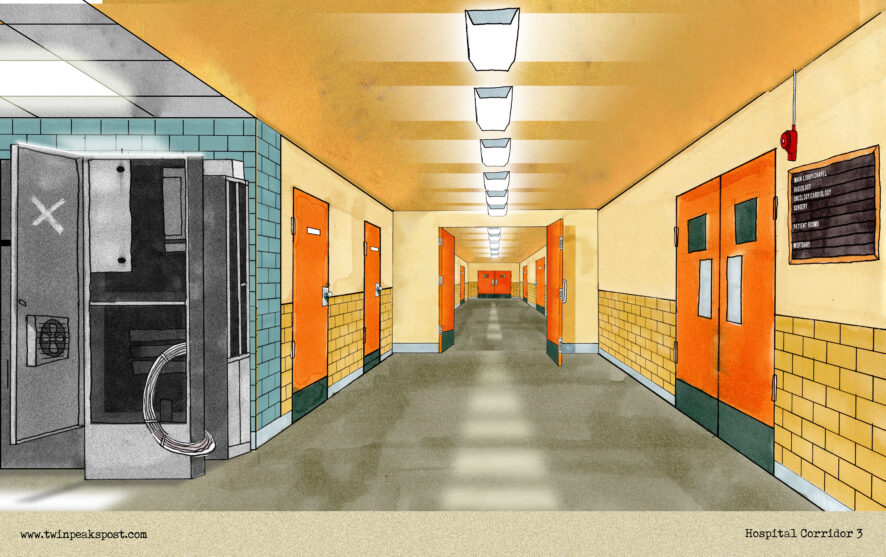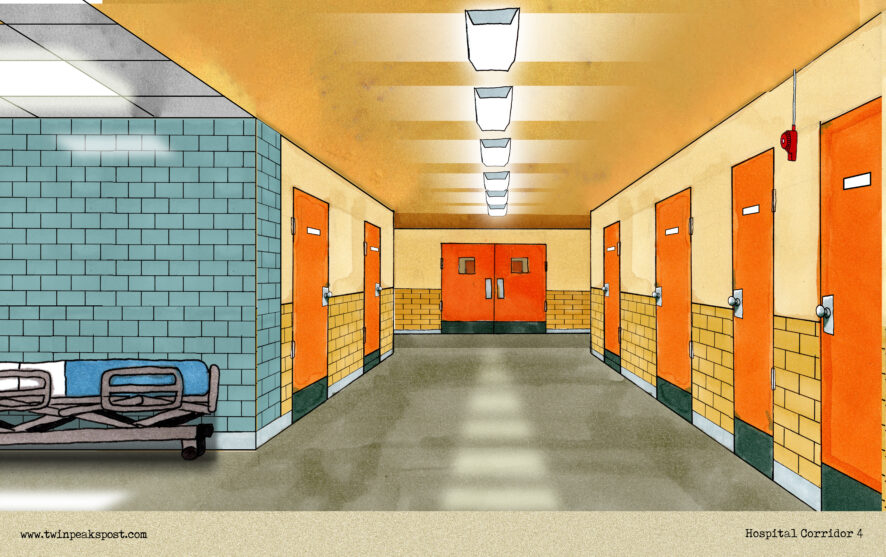 The same was achieved with the mortuary floor outside the elevators for Jacoby's encounter with Truman and Cooper.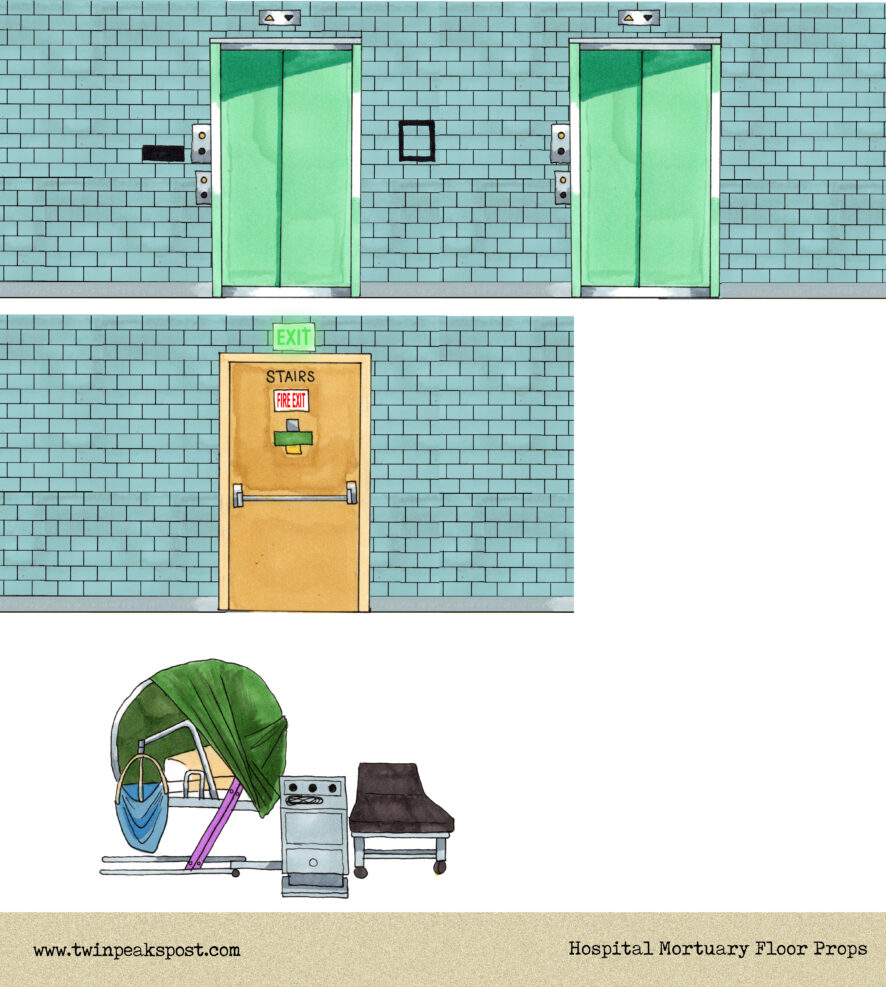 The below image was comprised entirely from the line tool and skewing the various elements that were required. There are a few ideas skipped to create more of a 3D effect of elements like doorframes and the fire escape handle but otherwise the layout was achieved. If there is a location you would like to see discussed at length, do let me know. Thanks for dropping in and see you in the trees.